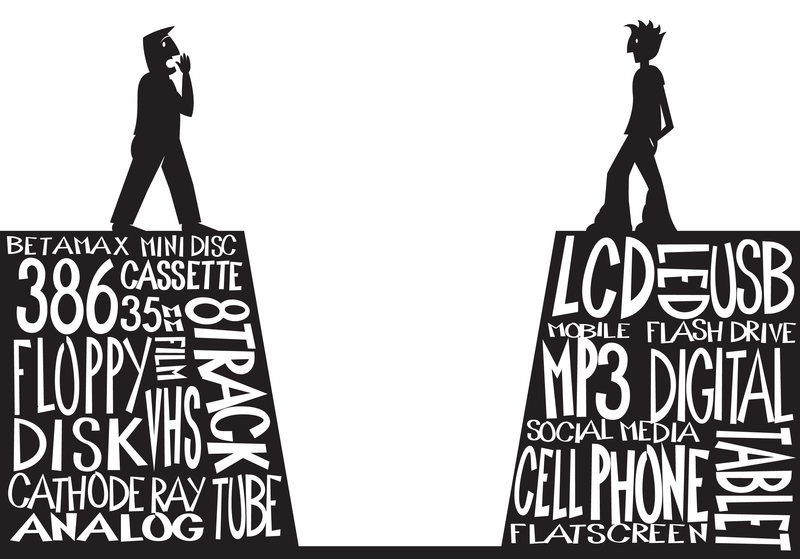 It's a lifestyle news story that practically writes itself: the ever-widening gap between millennials and boomers. New vs. old. Innovation vs. establishment.
But how much of the Millennials and Boomers love-hate story is based on fact? And how much is creative license drawn from one writer's experience with a cranky old neighbor who wants everyone off his lawn? (Or, in the case of a more mature writer, a selfish millennial staffer who seems oblivious to the way things have always been done?)
The team behind Veracio has been bouncing this argument around for a little while now. And given that we've just launched a tool designed to facilitate accurate data collection online, the answer seemed obvious. We should attempt to answer the question scientifically.
Be the Voice for Your Generation
Let us know if your generation is really as bad — or as good — as they say it is. Answer the questions in our 5-minute survey. We've developed questions based on a number of stories about significant issues that Millennials and Boomers differ on. All you have to do is take the survey to have your say about how true the stories are.
How Accurate Will It Be?
Veracio weights all survey responses using current US Census data. This means we can ensure the results will be representational — more reliable and accurate than typical "man on the street" interviews often used for opinion polling. Want to know more about how Veracio uses weighting? Check out our blog posts on:
Take the Survey Now
Let your voice be heard! Take our survey, Millennials vs. Boomers – How Different Are They?
Have questions about Veracio or want to use it to create more reliable, representative surveys for your own organization? Veracio is free for everyone to use. Create an account to start building surveys or get in touch with our team today.